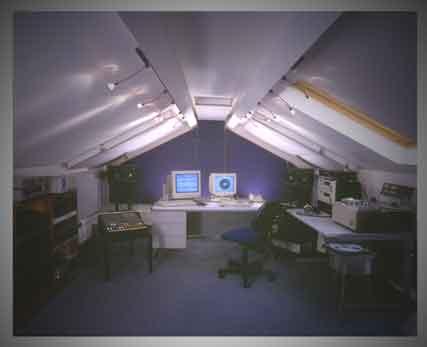 The first thing to say is this: we don't change your master unless we have your explicit permission to do so. If you want your CDs to sound the same as your digital master, then all we will do is make sure that the highest peak actually reaches -0.1dBfs, that each track starts and ends cleanly, and that there is digital silence between the tracks where appropriate. We do this on the computer by carefully monitoring the levels to within one-tenth of a dB, and adjusting the overall peak and the silence with digital faders; the time taken for mastering is consequently only about twice the programme duration. These topping-and-tailing jobs are very quick, very easy, and (at just GBP65 per hour) very economic.
However, we also know that we can make your music sound better than it does when it comes in. You should really attend a mastering session to get the best out of it: you should have a good idea of the changes you want to make, and of the parts of the your recording that you wish to correct. But if you are unable to come along, don't worry: we have plenty of experience.
Using sophisticated multiband digital techniques we can improve the clarity, definition, and depth of your recording. We can add equalization and limiting, we can reduce hiss, hum, crackles and clicks; we can take care of timing problems, dropouts, glitches, and dropped notes. We can even get rid of unwanted words for radio play. We've been around from 1986, and our engineers have a wide range of musical expertise: classical, jazz, dance, rock, house, reggae -- you name it, we understand the music and can help you get the best possible sound from your original master.